Cómo Vestir Monocromáticos y No Fallar en el Intento
Hola a todos, el día de hoy les hablaré de los monocromáticos; que a pesar de no ser la tendencia más fuerte para esta temporada, sigue estando presente en los atuendos de todos, sobre todo el "all white" Sin embargo, es común cometer errores a la hora de escoger un outfit monocromático. Por está razón, daré algunos tips para mejorar sus looks.
Hello everyone, today I will talk about the monochromatic; that in spite of not being the strongest trend for this season, they still present in the costumes of all, especially the "all white" However, it is common to make mistakes when choosing a monochromatic outfit. So, i'll give some tips to improve your looks.
1.
Combinar diversas texturas en un mismo atuendo es fantástico y dará volumen al mismo. /
Combining different textures in one outfit is fantastic idea and it will give volume to your look.
2. Utilizar accesorios de diferentes colores es genial, hará que te veas más sofisticada y al mismo tiempo creativa. /Use different colors of accessories, will be great for you, it will make you look more sophisticated and creative at the same time.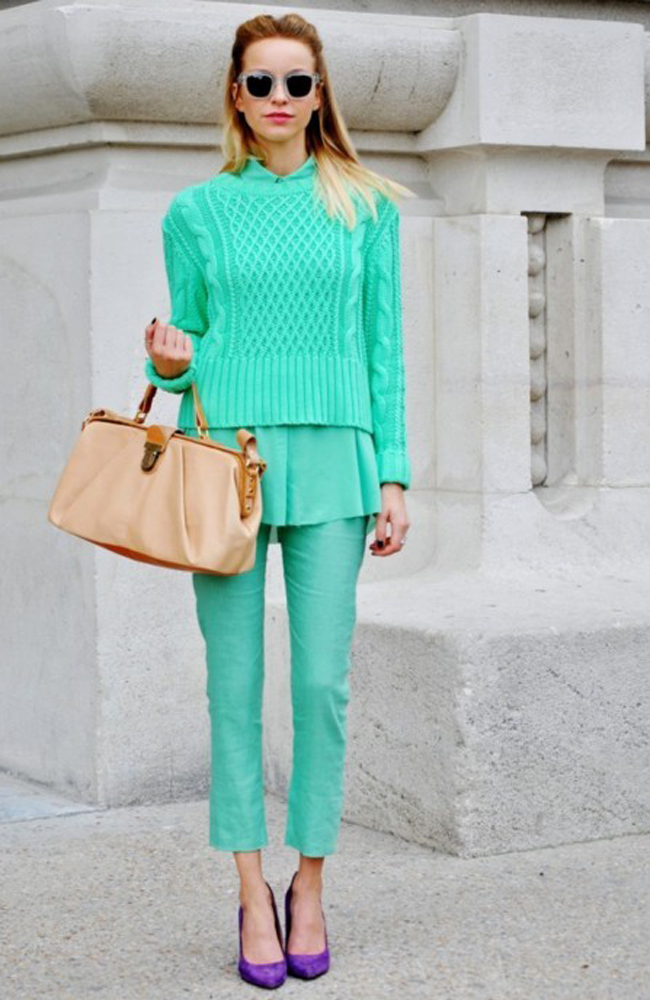 3.
Las chaquetas o blazer son una pieza que van excelente en los look monocromáticos, además le quedan bien a todos. /
Jackets or blazer is a piece that will look great in the monochromatic style, and also fit well at all.
4.
Usa ropa que acentúen y estilicen tu figura. (Recuerda usar el color más débil donde desees resaltar su cuerpo y los más fuertes para las otras partes). /
Wear clothes that accentuate and stylize your body. (Remember to use the weakest color where you want to highlight your body and the strongest for the other parts).